Why Avalon
Building since 1983, we have been leading the standard in Net Zero homes for over two decades. With a reputation for comfortable, affordable and energy-efficient homes – we are also creating some of the city's best places to invest. We have the proven process, capacity and team to deliver an extraordinary product to Calgary and its surrounding communities. With strategic and trusted partners, we have grown Avalon into one of Calgary's top multi-family builders.
Starting in 2020, in partnership with The Canadian Home Builders' Association and Natural Resources Canada, Avalon has built one of the first Net Zero Multi-Unit Residential Buildings (MURB) qualified under the CHBA Net Zero Home Labelling Program. This Net Zero MURB was built at ZEN Sequel in Seton and we celebrated the completion of this building in March 2022.
Improve Your Living Experience
Energy Efficient Homes
An Avalon Net Zero home produces as much clean, renewable energy as it consumes annually. We include a complete package of energy-efficient products and features in every home, including solar panels, making it up to 80% more efficient than a typical new home and better for the environment.
---
Net Zero for Net Zero Dollars
We're making Net Zero Homes affordable and easy to own. Homebuyers get an exceptional living experience for Zero Dollars (yearly average of mortgage increase offset by utility savings). Avalon Net Zero homeowners will save on their utility bills, be protected from utility bill increases and live in a healthier, quieter, and more comfortable home.
---
Greater Comfort & Healthier Living
Being energy-efficient should never mean compromising on comfort. Our Net Zero homes have better air quality, air circulation (no cold corners), and less outside noise for a healthier, more comfortable home. For us, building green means reducing energy, water, pollution and being more comfortable.
Greater Comfort | Healthier Living | Same Net Cost
Browse our floorplans
Our Partnerships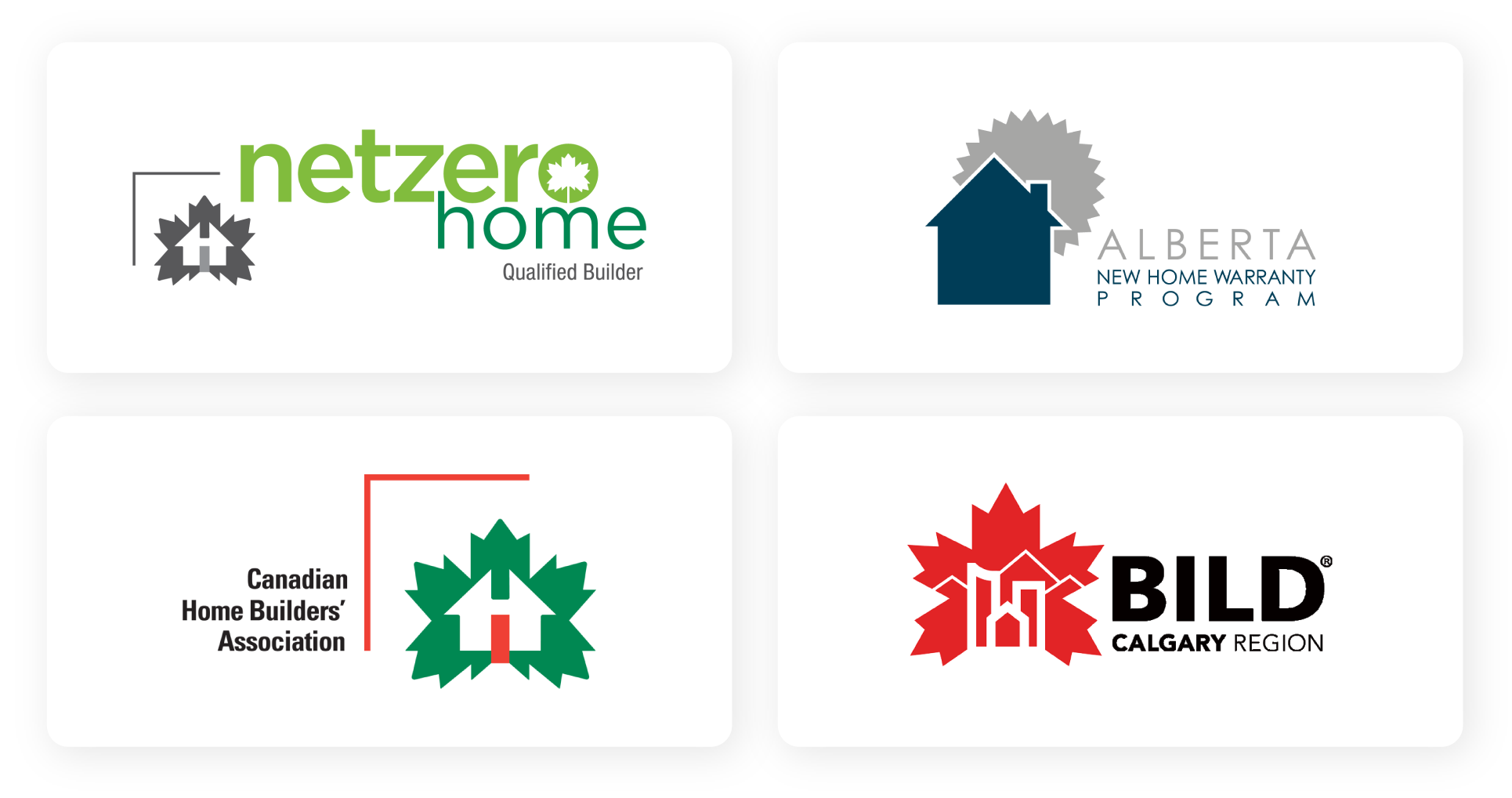 "Most of all, I was totally impressed with the customer service. I felt good about moving into my Avalon home and I know I made the right choice. This feels like home. A home I'll enjoy for many years."

~ Jenna
Connect with our team