Saving More Than The Earth
For decades, we've watched homebuyers compromise on what they want – comfort, efficiency, high-quality features – in the name of affordability. We knew we had to offer a better alternative. Building innovative homes since 1983, we have been leading the standard in Net Zero townhomes, and can now offer Net Zero for the same net cost as an efficient home. With a reputation for energy efficiency, comfort, and affordability, Avalon Master Builder is truly building a better future.
Why Avalon
Partnering with Avalon
Investors
Today, people are asking more from the homes they live in. We've seen a rising demand for energy efficiency, new technology, and modern comfort. We offer the opportunity to invest in the future, and invest in net zero.
Learn More
---
Realtors
Our ZEN townhomes are built for those who want a low-maintenance lifestyle, look for leading edge technology, and care about the environment. Show your clients where homes are headed, and give them something new.
Learn More
---
Contractors
We pride ourselves in building houses that people are proud to call their home. We value our trades and contractors and are always looking to foster relationships with those who also care about the homes they're building.
Get in Touch
Our Awards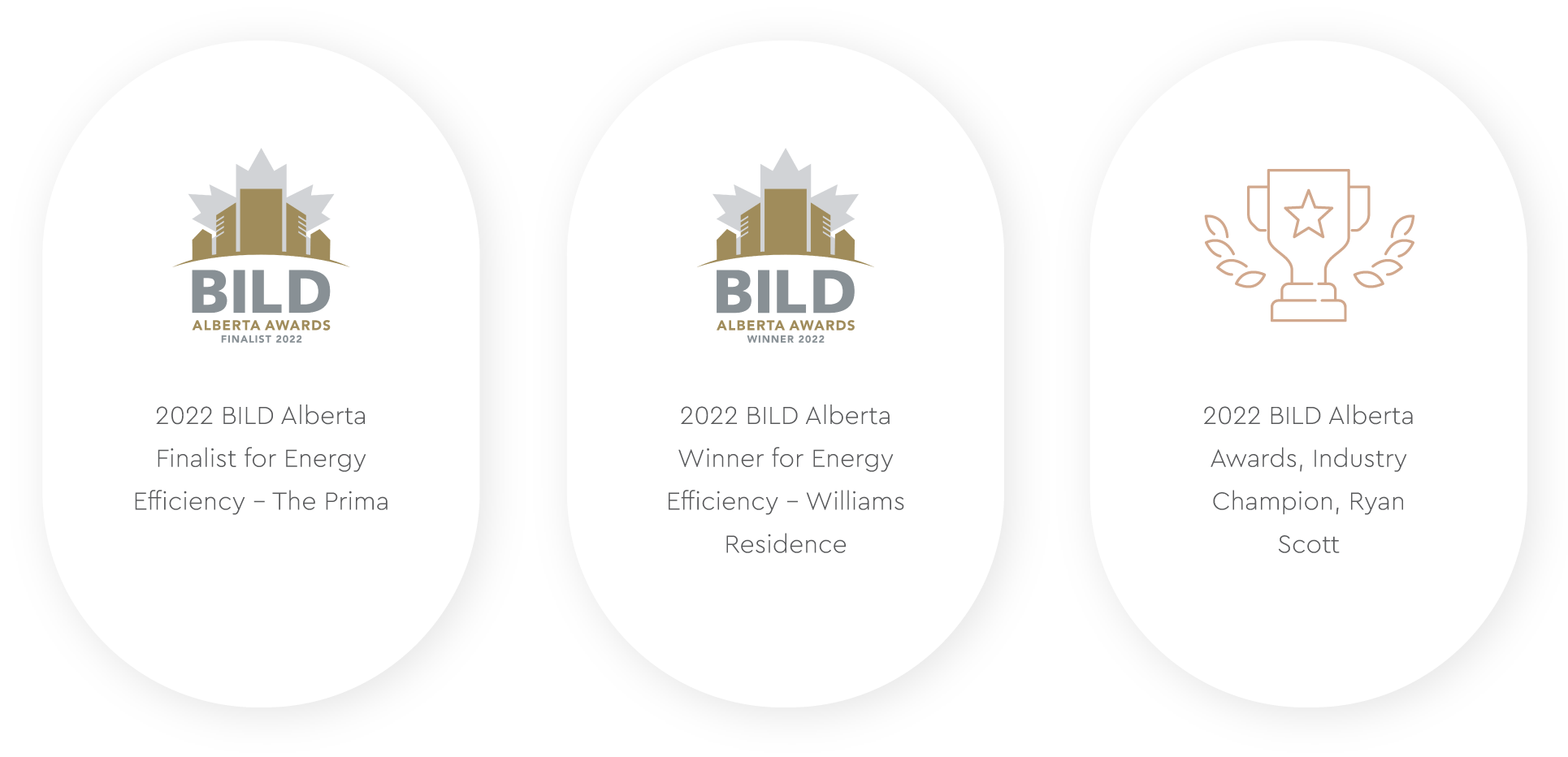 2014 Emerald Award, Public Education and Outreach – Discovery 5 House
2013 Roxul Elite Builder Award – Cross Border Challenge – Discovery 5 House
2013 Home Owner Mark of Excellence – Platinum
2012 First LEED for Homes Platinum Certification in Alberta (CaGBC) – Discovery 5 House
2012 Calgary Awards Environmental Achievement
2012 Emerald Award – Individual Achievement, Ryan Scott
2010 Net Zero Energy Coalition NetZero Award – Discovery 4 House
"I've purchased two properties with this builder, and both have been enjoyable. I love the layout of the home which has been super functional for my family. I've been impressed with the build quality and after-possession service. Would definitely buy from them again!"

~ Said
Connect with our team